My Books (Boost Your IT Career!)
Overview
AWS Certified Solutions Architect Study Guide: Associate SAA-C02 Exam 3nd Edition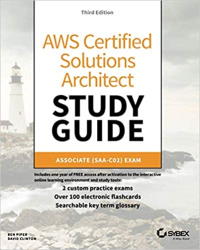 AWS Certified Solutions Study Guide: Associate (SAA-C02) Exam, Third Edition comprehensively and efficiently prepares you for the SAA-C02 Exam. The study guide contains robust and effective study tools that will help you succeed on the exam. The guide grants you access to the regularly updated Sybex online learning environment and test bank, which contains hundreds of test questions, bonus practice exams, electronic flashcards, and a glossary of key terms.
In this study guide, accomplished and experienced authors Ben Piper and David Clinton show you how to:
Design resilient architectures
Create high-performing architectures
Craft secure applications and architectures
Design cost-optimized architectures
Perfect for anyone who hopes to begin a new career as an Amazon Web - Services cloud professional, the study guide also belongs on the bookshelf of any existing AWS professional who wants to brush up on the fundamentals of their profession.
Click the book image or this link to view on Amazon.
For errata, click here.
---
CCNP Enterprise Certification Study Guide: Implementing and Operating Cisco Enterprise Network Core Technologies: Exam 350-401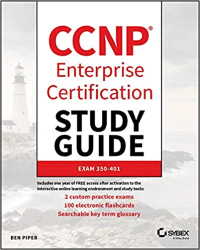 The practical and conceptual knowledge you need to attain CCNP Enterprise certification. Click the book to view on Amazon.
For errata, click here.
---
AWS Certified Solutions Architect Study Guide: Associate SAA-C01 Exam 2nd Edition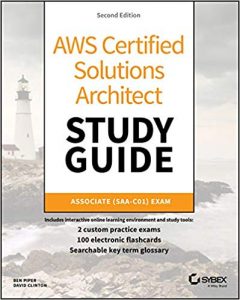 This complete and fully updated resource to the AWS Solutions Architect - Associate certification covers all relevant aspects of the AWS Solutions Architect job role, including mapping multi-tier architectures to AWS services, loose coupling and stateless systems, applying AWS security features, deploying and managing services, designing large scale distributed systems, and many more.
Click the book to view on Amazon.
---
AWS Certified Cloud Practitioner Study Guide: CLF-C01 Exam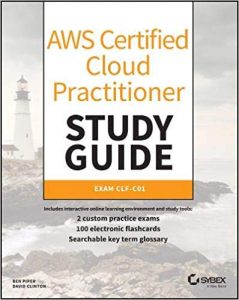 Set yourself apart by becoming an AWS Certified Cloud Practitioner. Click the book to view on Amazon.
For errata, click here.
---
Learn Cisco Network Administration in a Month of Lunches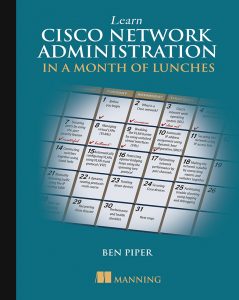 Learn to administer Cisco routers and switches, even if you've never touched one! Click the book to view on Amazon.